The gently rolling landscape of the Tarn-et-Garonne offers perfect cycling opportunities for experienced cyclists.
Would you rather avoid hills you should cycle in Moissac along the Canal du Midi, (the canoe rental company also rents bikes), on this wonderful, car-free cycle track/footpath.
The Canal du Midi in Moissac crosses the Tarn river by means of an extremely beautiful, historic aqueduct.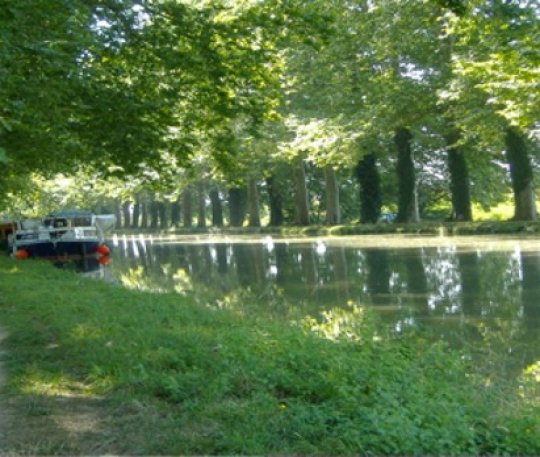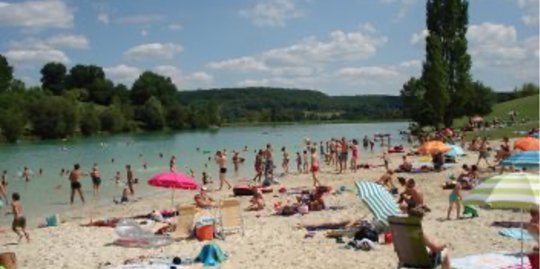 Besides swimming in our heated swimming pool you can also swim in natural water. Beautiful recreational lakes are situated at 16 and 20 km of Lous Rouquets.
In Montcuq you will find the plan d'eau Saint-Sernin, in Montaigu de Quercy the plan d'eau des Chênes with pedal boats, play opportunities for children and sandy beach.
We have appropriate walking routes for all types of strollers. You can also walk a part of the Santiago de Compostella route, which almost passes Lous Rouquets.
You can canoe on the Lot or the Aveyron. You will find more information in the information folder in the house.
A wonderful 9-holes golf course is situated at 10 km, in hilly surroundings. Golf course : 9 holes, 5244 m, par 70, slope 133 Open all year long. Golfdesroucous.com
A 18-holes golf course is situated in Valence d'Agen (at 25 km of Lous Rouquets). Golf course: 18 holes, par 70, 2×5734 Golf Club d'Espalais, L'IlôtEspalais
You will also find golf courses in Cahors and Montauban.